FULL MOUTH DENTAL IMPLANTS TURKEY
Owing to the full mouth dental implant treatment, we re-designing all your teeth with the highest quality implant brands. Your functions like biting will now be as good as before! Check out our complete full mouth dental implants package offers now.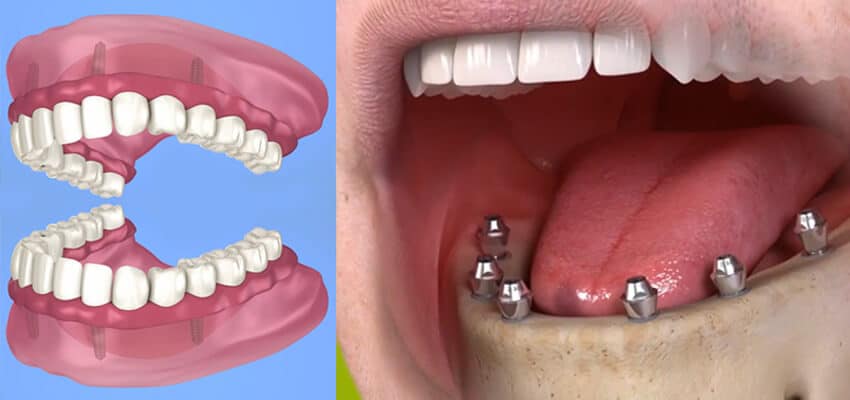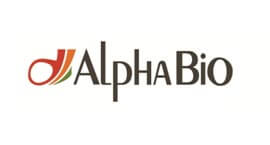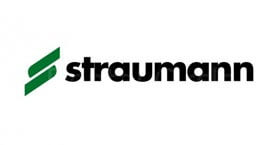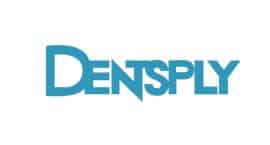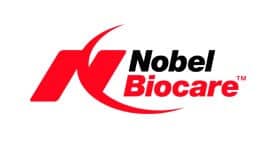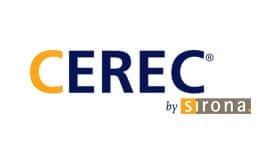 Full Mouth Dental Implants in Turkey | High Quality and Low Cost Full Set Dental Implant Treatment in Antalya
We offer you full mouth dental implant treatment in Turkey with lifetime guarantees with high standards of Class A materials and low costs. Full set implants used with is the treatment of the entire mouth with implants and bridges over implants when patient need of full mouth teeth loss or when patient need extraction of all teeth.
It is a treatment method that provides a solution to high number of tooth losses and enables you to have a younger, dynamic and healthy smile. They integrate with the jawbone like a natural tooth and help keep the bone healthy and strong.
This method; It can be the best alternative treatment method applied to restore the comfort and function of your healthy and natural teeth.
In our dental clinic located in Turkey, an important country in dental tourism for all the world, we follow the most advanced technological treatment steps in our complete oral implant operations. In this context, we provide our patients with a smile that can be used as comfortably as their natural teeth, with high stability, natural whiteness and aesthetic appearance. You can contact us immediately for our high-quality implant treatment that can be used for a lifetime and compatible with your natural jaw and tooth structure.
Advantages of Full Mouth Dental Implants
It is prepared in a short time with zero error thanks to computer aided 3D imaging technologies.
If you are using a full denture, if you have lost a tooth completely, thanks to the full mouth dental implants you will have teeth that will leave behind the feeling of excess in the mouth caused by the prosthesis.
You don't need extra care or replacement after a while, like some crowns and dentures. Our implants will provide such a natural feeling that you will forget their existence after a while!
You gain teeth that are as stable as natural teeth and do not move during the chewing action, offering comfort.
You can consume foods that are difficult to eat with prosthesis after complete implant treatment.
Since the full mouth implant will put your jaw structure under higher protection, your jawbone will remain healthy and strong.
The appearance of collapse in the cheeks and lip part that occurs with the use of prosthesis is eliminated.
The implants will integrate naturally with your mouth structure with human health-friendly and made entirely of titanium.
After our complete implant treatment, you can have natural-looking and aesthetic teeth.
It does not cause the problem of nausea caused by some of the poor quality prostheses.
You can benefit from a complete mouth implant in case of loss of upper or lower teeth at the same time. In this context, you benefit from comprehensive treatment for an aesthetic smile.
Lifetime guaranteed implants are permanent and create a completely natural tooth feel.
Which Dental Implant Brands Do We Use in Turkey?
We offer our patients brands that they can use with peace of mind for a lifetime. We use world-renowned Class A dental implants and are offered to you with lifetime guarantees. Some implant brands we use;
Dentsply
Straumann®
Nobel Biocare®
Alpha-Bio
Cerec from Sirona
Astra Tech
Full Mouth Dental Implant Treatment Procedures in Turkey
When applying complete mouth implants, our first procedure is to determine the model with which we will achieve a natural-looking result, and we perform some examinations to determine the condition of our jawbone.
Therefore, we perform the panoramic x-ray and CT scan in the first step.
After completing the necessary analysis and x-rays, our specialist physicians determine how suitable the mouth structure and bone volume are for full mouth dental implants.
We pre-model what kind of teeth you will have with computer aided 3D scanning and imaging technology and this gives us a great advantage.
After these stages, we choose titanium stent implants that will best match your jawbone.
If there is another procedure that needs to be done before the implant stage, our specialist physicians will follow the necessary procedure, such as tooth extraction.
Another of our treatment procedures is to offer a painless and acheless process for you. For this, we apply local anesthesia with or without needles before starting the operation.
After applying temporary implants, we expect your teeth to heal at an ideal level, and then we switch to permanent application. This process can also be called the 'osseintegration' period.
At the end of the treatment, our aim is to provide you with implant teeth that will look aesthetically pleasing, make you look younger and more dynamic, and reflect natural whiteness.
Full Mouth Dental Implant Cost in Turkey
Turkey is one of the leading countries in the field of dental treatment and dental tourism compared to many European countries. Diagnosis and treatment methods in this field are applied simultaneously with the developed countries of the world in our country. Our clinic in Antalya is among the most demanded treatment centers by patients coming from abroad due to its close follow-up of all developments in dental treatments, its expert team, being a health center with registered quality and competitive prices. The cost of full set implants in Turkey is shaped according to the treatment needs of the person and the entire cost is calculated in the treatment plan. You ask for your free treatment plan now!
Types of Implants
Subperiosteal Implant: It is a cage-shaped implant made by measuring over the bone. It is a method that we do not prefer next to dental complete implants.
Intramucosal Implant: It is an implant form that used increase retention on prostheses. We do not recommended to this type.
Endostal Implant: It is the type of implant we use to treat more than one tooth loss, which we can describe as the most classical form of a complete implant. It is divided into 3 different categories among themselves.
Blade Implant: It is the implant used in the complete implant treatment and placed inside the jawbone. In our blade implant applications, we see that the jawbone and the titanium implant combine well.
Cylindrical Implant: Models made of titanium material, which have a cylindrical form, are a type of implant that fits well with the jawbone.
In our implant applications, we prefer titanium implants produced by the world's leading brands for complete implants. Because titanium is one of the most compatible materials for the human body with its mouth and jaw structure.
Full Arc Restoration Recovery Process
We can also express the healing process as the adaptation process of the implant and the jawbone. The method used in the operation, the brand of the implant, the process of achieving the full compatibility of the implant with the jawbone, the method of care for the teeth are factors directly related to the recovery period.
Full Mouth Restoration Complications
Complication refers to the results such as redness and swelling that may occur after the implant operation. After a successful implant operation performed in our clinic, the risk of complications is minimal. However, as in any treatment, complications such as infection, jaw bone damage, soft tissue loss may occur due to the fall of the implant in an unsuccessful operation performed in the wrong clinics and in the hands of inexperienced doctors. Full mouth restoration, in other words full arch restoration, is an important treatment and should only be performed by professionals using the most compatible materials for the human body. In order to protect you from all these complications, we use implants with a lifetime warranty and warranty card. Expert dentist intervention, the use of implants of world-famous brands, a planned operation process protect you from risks while having full mouth implants.