DENTAL IMPLANTS
A dental implant is a titanium screw that is inserted into the jawbone in place of a lost tooth or teeth, and merges with the bony tissue to serve as a natural tooth root.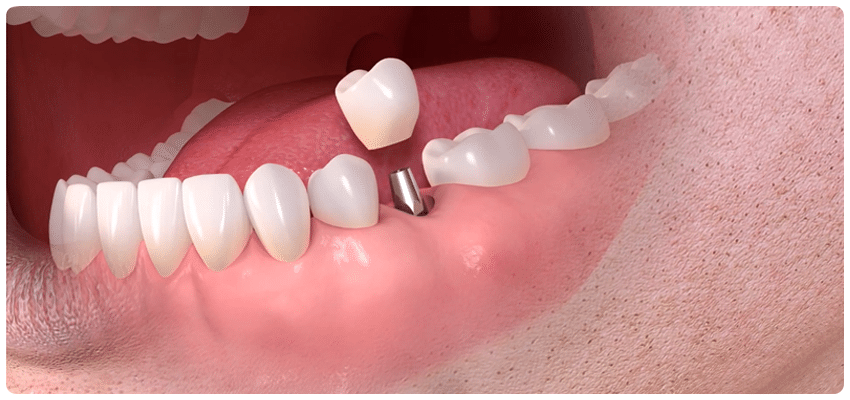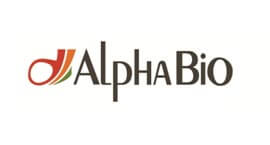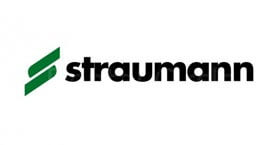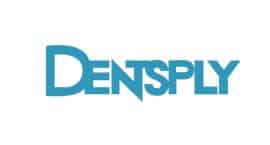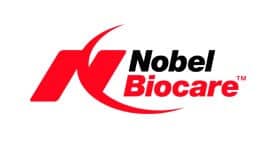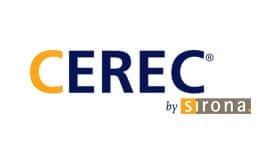 'Attelia Dental Clinic' in Antalya is probably the most experienced dental clinic in Turkey, and has been offering high-quality Dental Implants in Turkey for the past 19 years. We utilise the latest dental technology, such as: Volumetric Tomography, equipped with digital implant system planning software, RaySet technology for making surgical implant guides, CEREC® technology, and laser technology, to name a few.
The founder of 'Attelia Dental Clinic', Dr. Mehmet İşlek, was the first dental physician to introduce Guided Implant technology to Antalya, and as a result, has appeared on many television programmes to explain the details of this dental implant system. Today, many clinics charge extra for guided teeth implants, while our clinic implements this form of treatment at no extra cost to the patient.
In most cases dental implant treatment is undertaken under local anaesthesia, but for those patients who suffer from disabilities, excessive nausea, or dental phobias, our clinic has a fully equipped operating theatre where our dental physicians can operate on patients under general anaesthesia.
For those patients who have adequate bone thickness and density, dental implants can be introduced without surgery, or the need for stitches.
It is our mantra that our patients are given a perfect smile in friendly surroundings, and without suffering any unnecessary pain or discomfort.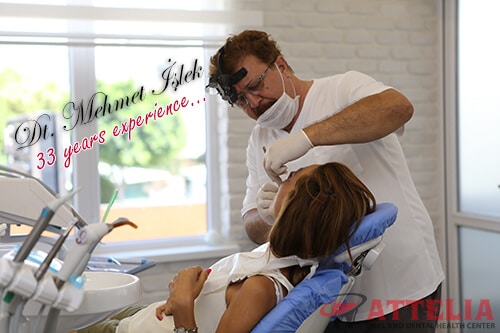 In his experience, after treating over 35,000 patients, Dr. Mehmet İşlek, knows that certain implants from different manufactures are more suitable for one bone condition over another. Our clinic therefore has the use of 16 high-quality dental implants from brands made in the USA, Germany, The Netherlands, and Switzerland. All the dental implants used and fitted in our clinic have a lifetime guarantee.
Obviously, using these high quality branded teeth implants, together with our investment in the latest technology, our free dental consultation, excellent professional physicians and staff, and shorter waiting times compared to those offered in other countries, ensures that our clinic offers the patient a much better healthcare experience.
Whether you have one implant, or a complete makeover with dental implants, your treatment with us will be up to 80% cheaper than the UK, for instance. Without stitches, your healing time will be minimal if you have painless Computer Guided Implants, allowing you enjoy your holiday time here in the beautiful Antalya / Turkey region, with its many touristic opportunities.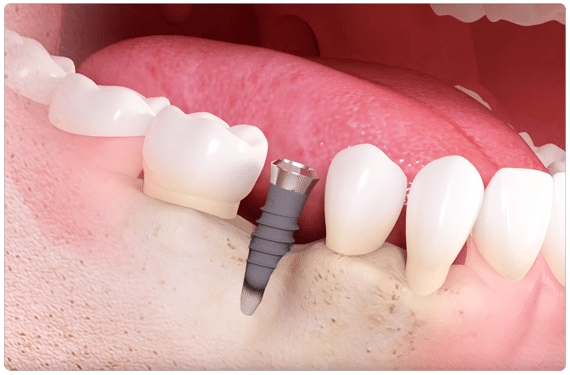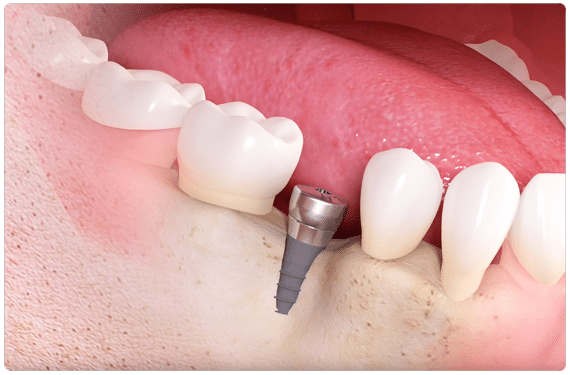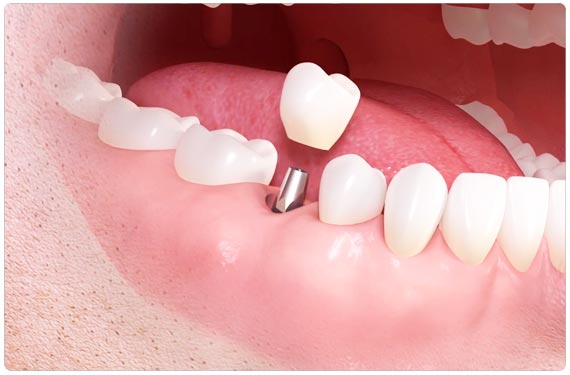 Free Dental Treatment Plan
Please click here to learn about personal FREE dental treatment plan and total cost
Why do patients from abroad prefer for Dental Implants in Turkey?
Patients from abroad come to us for our invaluable experience earned over the past 19 years. The owner of our clinic, Dr Mehmet İşlek, with "New Teeth Turkey", was the first dentist to invest in dental tourism in Antalya, was the first dental surgeon in Antalya to combine and use Volumetric Tomography technology, Computer Assisted Implant systems, and is considered to be the most experienced in his field.
Dental implants in Turkey, Our dental treatment, together with the use of the very best and latest dental technology, and first-rate implant systems, is up to 80% cheaper in cost to our patients. We also offer 16 different types of internationally made implants, the most that any clinic or dental hospital can offer.
We provide a free dental consultation and treatment plan for our patients, including free Volumetric Tomography and X-Ray facilities.
All your treatment costs are assessed in our free dental implant plan, no further costs will be expected from you.
Our patients experience very short waiting times for appointments.
We have the latest hygienic and sterilizing treatment technology.
'Attelia Dental Clinic' has been approved and certificated by Turkey's, 'Provincial Health Directorate for Health Tourism'.
We offer you peace of mind, together with lifetime legal guarantees during your treatment. We are always there for you and will support you, even after your treatment has been completed. You will remain our valuable patient and we will always be there for you for your dental health, and will continue to provide a free check up and examination facilities on every visit you make to Antalya.
It is of great happiness to our team that we speak the same language as you. We will be with you when you arrive at our clinic, when you have your free consultation and receive your treatment plan, and when you undergo your treatment. It is our aim to take care of you, and ensure that your treatment is carried out in a harmonious, friendly and professional environment.
What is a dental implant?
When a tooth has been lost or has been removed due to decay, a metal dental implant is placed into the jawbone as an artificial tooth root. Made of titanium, and compatible with human tissues, dental implants have become a common form of dental treatment in recent years. Over time they promote regeneration of bone when implanted into the jaw to replace the root of a missing tooth, creating a firm anchor for the prosthetic crown attached to the implant.
Implants come as three components: i) a titanium implant thread screwed into the jawbone, ii) the abutment, a titanium extension post attached to the implant and which supports the iii) dental crown, a new and permanent prosthetic tooth.
What are the advantages of a teeth implant?
Blends perfectly with the patient's natural teeth
Lifetime guarantee
Unlike dentures, speech and chewing function is unimpaired
There is no risk of decay
Compared with a dental bridge, implants are easy to clean, and thus more hygienic
Treatment is performed without disturbing the healthy teeth on either side
Complete tooth loss in the lower jaw promotes bone loss, dental implants reverse this degradation
Dentures fitted to the upper jaw are uncomfortable and liable to slip, whereas implanted teeth are as stable as natural teeth
Dental implants do not cause nausea, and do not interrupt the ability to taste
Implanted teeth appear as normal teeth with no evidence of attachments such as hooks used in dentures
Is Dental implant treatment painful?
No, as dental implant procedures are performed under local anaesthesia. We also apply 'needle-free' injections for those patients with a fear of needles. However, you may experience pain if teeth need to be extracted prior to dental implant surgery – this can last for two days and can be relieved with painkilling medicine.
Who can receive dental implants?
Implants are suitable for adult patients of all ages, and is generally requested by older individuals. Implants are not recommended for patients under the age of eighteen due to incomplete bone development. It is important that patients with diabetes inform us before undergoing implant surgery, as they will need to have a blood test for Haemogulabin A1C before we can treat them. If the diabetic patient has very high sugar values, the body will not accept the implant.
Is there a limit of how many implants per person?
There is no limit to the number of implants for a healthy mouth. However, it is not advisable to replace the implant for each tooth individually, but instead an implant can be made to replace multiple teeth using bridgework.
How many visits are required for tooth implants?
It usually takes three days for implant treatment: the first day for consultation, the second for the implant surgery, and the third day – two days later – for a check up. As bone-to-implant fusion time varies according to the patient's bone structure, a further visit will be required 3-6 months later for the attachment of crowns and, if necessary, bridges.
How long do the implants last?
With proper professional treatment, personal dental aftercare, and periodic clinical controls, high-quality implants can last comfortably for as much as a lifetime.
Guarantees for teeth implants
We give legal lifetime guarantees on all implants offered by our clinic. After treatment, the patient will be given a guarantee card for the implant used.  We will also register this guarantee on-line.
What if I have a problem with the teeth implant?
In the unlikely event that the implant becomes detached from the jawbone, we will consider the health of the patient's bone, and if possible, will replace the implant with a new, and slightly larger, implant. These rare instances usually occur within three months of surgery, and when the patient has not followed careful oral health aftercare instructions. Smoking after implant surgery has a detrimental effect on bone growth, and will cause an implant to not being seated into the jaw properly!
Surgical Guide and application (Computer Guided Dental Implant)
As 'New Teeth Turkey' we keep up with all the latest technological advances in implant dentistry, and one of these is Computer Guided Implants and surgical guides.
Firstly, measurements are taken of the patient's lower and upper jaws. Then, using our Volumetric Tomography Scanner, three-dimensional images are taken of the patient's mouth area. These results are fed into a three-dimensional simulation program, where treatment options are then added by our dental physician. A plaster cast of the jaw is made, and close examination of this is undertaken by our dental physician and technicians, who will make any necessary changes to angles and positions.
The final guide of the jaw is prepared as a gingival (gum) overlay, known as a surgical guide, and is delivered to the dental physician. Then, if the patient's bone structure is sufficient, the operation can go ahead without any cutting into the gums, and therefore removing the need for stitches.
We do not charge any extra fees for this treatment application in our clinic.
What are the advantages of computer guided implants?
The procedure takes very little time, doesn't involve any incisions into the patient's gums, the surgical guide provides accurate angles for the implant, and the healing time is drastically reduced. Added to which, our dental surgeon is probably the most experienced in this field in Turkey, and you, as the patient, can be rest assured that you are in the best hands.